Hey. We're proud of you. Take a moment to appreciate the hard work you've done on the path to emergency preparation and school safety. (If you know you still have work to do, consider this the friendliest of nudges!)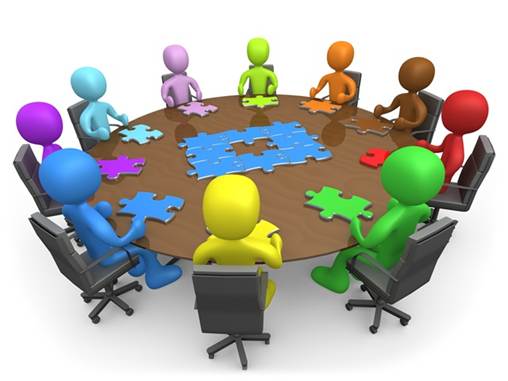 While school communities are engaged in this work, along with the vast amount of other important work they do on a daily basis, it can be hard to bring your head up for air and get a view of your progress from above. One way to measure that progress, at least in the realm of school safety, is a tabletop drill. A tabletop drill is just what it sounds like. Gather your school's incident command team around a table (okay, it doesn't HAVE to be a table) and pick a specific and relevant emergency scenario that your school could conceivably deal with. Then, you'll work through the mock crisis as authentically as possible. If your scenario is a fire approaching campus, imagine you can smell the smoke. Chronologically work through your leadership team's response to the situation. Don't worry if you hit roadblocks, concerns, confusing moments, or even a little bit of apprehension. That's the goal of any good tabletop drill. Need some more information? Well...
Our friends at the Southern Association of Independent Schools (SAIS) have put together a great article about how tabletop drills can help you assess where your school is at in crisis preparation. We highly encourage checking out the full article, but here are some of the highlights.
There are four core questions about your school's crisis management that a tabletop exercise can help illuminate.
What are my responsibilities?
Who do I need to communicate to/with?
Who do I need communication from?
What are the specific actions I need to take?
These are the questions that can be applied to each task that a leadership team is trying to solve over the course of an emergency situation. If you can't answer one, it's more likely than not that it will be a trouble spot. Don't panic, but instead take note of where your team seems to struggle. These are some of the action items you can take out of a tabletop exercise and into your school's crisis management plan.
Still a little confused? Well, our SAIS friends wrote that great article, and at the bottom, you can find a couple of sample slideshows that walk your school through what it should look like in practice. (We made one of them!) Use them as a starting point, as a sacred text, or as nothing at all. Each school community is unique in its strengths, weaknesses, and obstacles. That means your tabletop exercise will be wholly unique as well.
So no matter what your school looks like, what your school fears, or where you think you are in your crisis management planning, consider doing a tabletop drill. We think you will find it to be a useful exercise.